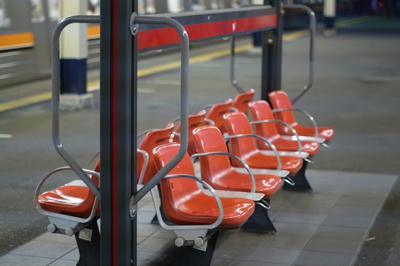 In college, I shared an apartment with three friends. We divvied up cooking responsibilities because none of us were on the "meal plan" after our freshman year — and you can only survive but so long on cold pizza and Lucky Charms.
One night, it was Angie's turn to make dinner and stuffed peppers were on her menu. Of course, back in those days, if you didn't have a recipe, or a Nonna, you had to wing it. There was no internet with access to a bazillion ways to make a stuffed pepper (we refer to this era as the dark ages). But Angie had seen her Mom make them a bunch of times and really – how hard could it be? Turns out, harder than she expected.
Coming out of the oven, they looked great and as starving college students, we hungrily crowded around the table. Each of us loaded our plates with the stuffed peppers. Fork and knife in hand, we dug in for our first bite and C-R-U-N-C-H!!! Our eyes widened as we nervously glanced at each other. Stuffed peppers aren't supposed to be crunchy, and these nearly knocked out some fillings. I started to inspect my pepper and the ground beef and rice stuffing — then it hit me. The rice. It wasn't pre-cooked. It was raw. Angie turned red with embarrassment, as we laughed. "Well, I didn't know!" she defended herself.
This is not her recipe. Mine is a turkey version which is lighter because I used ground turkey breast. In place of (cooked) rice, I used old fashioned oats and it's loaded with veggies, — kale, zucchini and onions, to add fiber and moisture to the turkey breast, which can be dry on its own. For this recipe, I saut? the vegetables first, to mellow the flavors, then just add the turkey, eggs, oatmeal and spices to that vegetable mix and stuff them in the pepper halves.